Resources
Books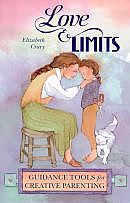 Love & Limits
Elizabeth Crary has written more than 30 books to help parents and children. A number of her books have been translated into other languages. She has been teaching STAR Parenting in Japan. Japanese versions of the four books below are illustrated. For a complete list of her books, check the Author page at www.ParentingPress.com
Love & Limits: Guidance Tools for Creative Parenting puts the STAR Parenting approach into words. The book explains the problem-solving process, star points and the fifteen tools. It models how to use the information to deal with kids' feelings and to reduce power struggles.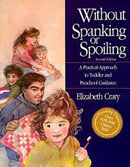 Without Spanking
or Spoiling
Without Spanking or Spoiling: A Practical Approach to Toddler and Preschool Guidance provides an eclectic approach to child guidance. She draws from four fields to offer more than 50 tools to deal with children. The book includes examples and exercises to help you apply the ideas with your own family.
365 Wacky, Wonderful Ways to Get Your Children to Do What You Want offers page after page of quick, easy suggestions. The brainstorming is done for you for a variety of issues: whining, dawdling, and teasing, etc.. Each issue includes a section on how temperament and developmental stage impact the behavior.
Dealing with Disappointment: Helping Kids Cope When Things Don't Go Their Way helps you avoid meltdowns by teaching kids of all ages to cope with frustration and disappointment. Covers:
what to do when kids do melt down
self-calming tools kids can use
a list of skills needed to manage their feelings, and
how to teach kids skills they need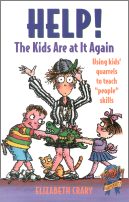 Help!
The Kids Are At It Again
Help! The Kids Are At It Again. Give your kids the interpersonal skills they need now – and throughout life — by using sibling squabbles to teach them "people" skills.
For a complete list of her books check the Author page at Parenting Press.

For more books see:
Books and Material by Elizabeth Crary or ParentingPress.com.